When we think of daiquiris, the classic combination of rum, lime juice, and simple syrup usually comes to mind. However, on this National Daiquiri Day, let's embark on a journey beyond the traditional recipe and explore five unique daiquiri variations that will tantalize your taste buds and elevate your cocktail experience. Whether you're a seasoned mixologist or an adventurous home bartender, these creative twists on the classic daiquiri are sure to impress your friends and leave you craving more.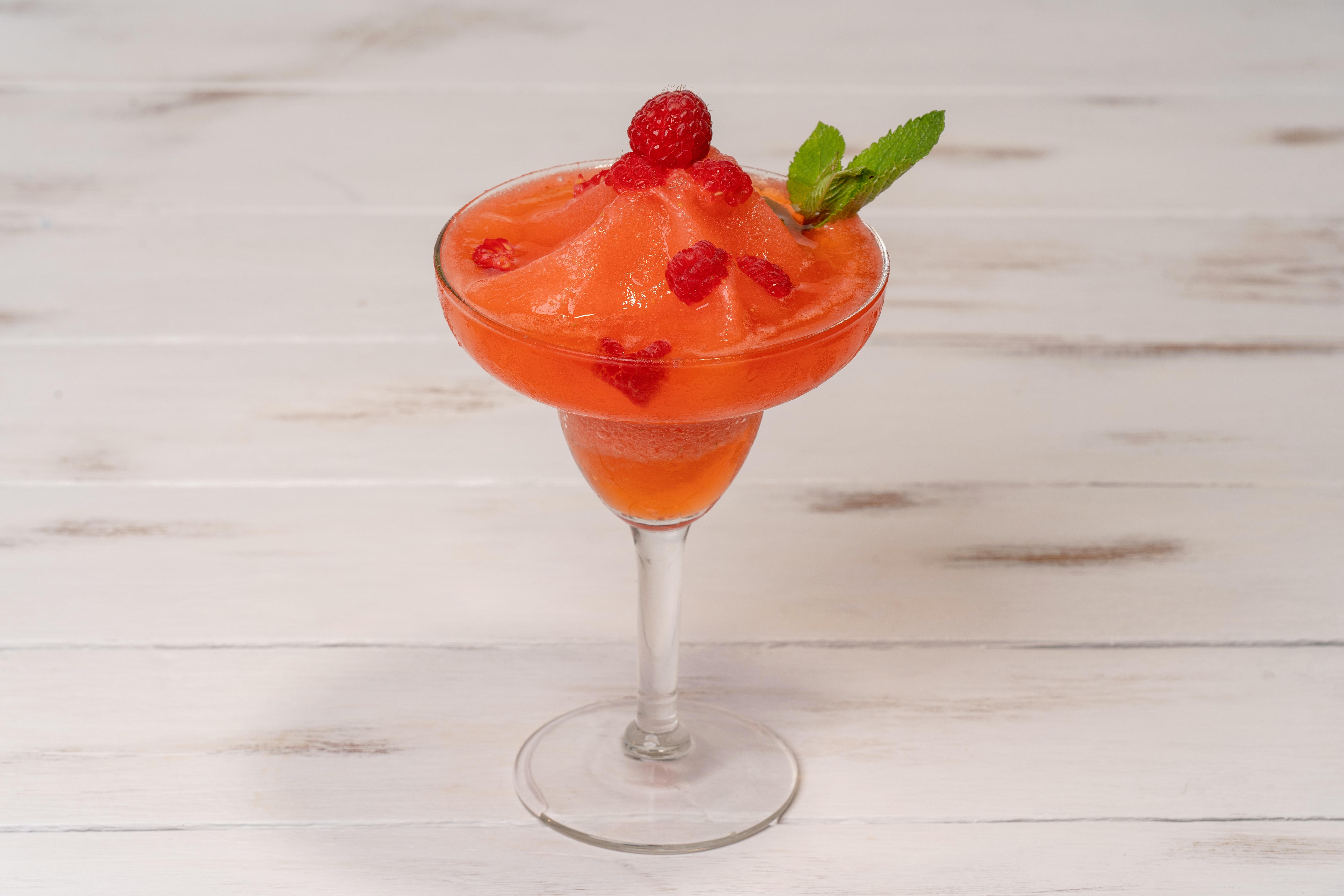 Tropical Paradise Daiquiri
Escape to a sun-kissed tropical paradise with this exotic daiquiri variation. Instead of the typical lime juice, mix together fresh pineapple juice and a splash of passion fruit puree. The combination of these tropical flavors will transport you to a sandy beach with each sip. For an added touch of sophistication, use a premium aged rum that boasts notes of vanilla and oak. Garnish with a slice of pineapple or a twist of orange zest to complete the tropical experience.
Ingredients:
2 oz aged rum
1 oz fresh pineapple juice
0.5 oz passion fruit puree
0.75 oz simple syrup
Pineapple slice or orange zest (for garnish)
Spicy Mango Chili Daiquiri
For those who crave a bit of heat in their cocktails, the Spicy Mango Chili Daiquiri is a delightful choice. This fusion of sweet and spicy will awaken your senses in the most exhilarating way. Muddle fresh mango and a slice of chili pepper in the shaker before adding the rum, lime juice, and a touch of agave syrup. Shake well and strain into a glass rimmed with chili-salt for an added kick. The result is a sensational balance of flavors that will leave you wanting more.
Ingredients:
2 oz white rum
1 oz fresh lime juice
0.75 oz agave syrup
2-3 slices of fresh mango
1 thin slice of chili pepper
Chili-salt rim (optional)
Blackberry Basil Bliss Daiquiri
Embrace the freshness of summer with a Blackberry Basil Bliss Daiquiri. This vibrant cocktail combines the sweetness of ripe blackberries with the aromatic essence of fresh basil leaves. Muddle the blackberries and basil together before adding the rum, lime juice, and a hint of honey. Shake vigorously and strain into a glass filled with crushed ice. The result is a visually stunning and utterly refreshing daiquiri that celebrates the best of the season.
Ingredients:
2 oz white rum
1 oz fresh lime juice
0.75 oz honey syrup (equal parts honey and water)
6-8 fresh blackberries
4-5 fresh basil leaves
Crushed ice
Coconut Cream Pie Daiquiri
Indulge in the nostalgic flavors of a Coconut Cream Pie Daiquiri, reminiscent of a beloved dessert. This luscious variation combines the richness of coconut cream with the zing of lime and the sweetness of graham cracker crumbs. Blend the rum, coconut cream, lime juice, and ice until smooth and creamy. Rim the glass with graham cracker crumbs for an authentic pie-inspired touch. Sip on this dessert-like delight and let your taste buds revel in the comforting flavors.
Ingredients:
2 oz white rum
1 oz coconut cream
1 oz fresh lime juice
1 oz simple syrup
Graham cracker crumbs (for rim)
Rosemary Grapefruit Sparkler Daiquiri
Elevate your cocktail game with the elegant and aromatic Rosemary Grapefruit Sparkler Daiquiri. Infuse the rum with rosemary by steeping a sprig in the spirit for a few hours or overnight. Combine the rosemary-infused rum with fresh grapefruit juice and a splash of elderflower liqueur. Shake with ice and strain into a chilled flute. Top with sparkling water for a delightful effervescence. This sophisticated daiquiri variation is perfect for celebrations and special occasions.
Ingredients:
2 oz rosemary-infused rum
1 oz fresh grapefruit juice
0.5 oz elderflower liqueur
Sparkling water
Rosemary sprig and grapefruit twist (for garnish)
National Daiquiri Day presents the perfect opportunity to explore the endless possibilities of this beloved cocktail. With these five unique daiquiri variations in your repertoire, you'll be equipped to impress friends and family with your mixology skills. From tropical indulgence to spicy excitement and refreshing elegance, these innovative daiquiri twists will surely make your taste buds dance with delight. So, gather your ingredients, raise your glass, and embark on a flavorsome journey beyond the classic daiquiri! Remember to enjoy responsibly and celebrate this delicious National Daiquiri Day with flair. Cheers!