Aside from pouring drinks or serving meals, servers do an important job as customer-facing ambassadors. As a bartender or server, one vital skill you must have is your ability to make friendly conversations with guests. When customers feel like they are being served by someone friendly and helpful, they like both the bar/restaurant and the server more.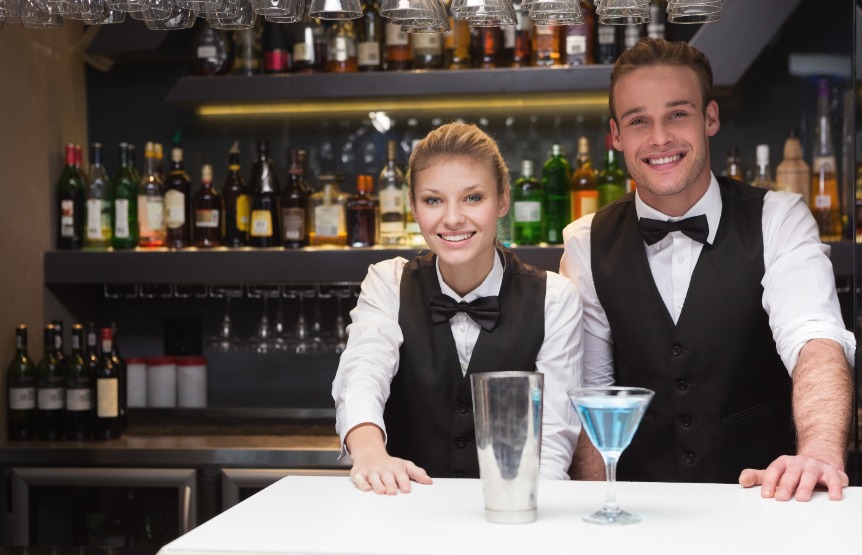 Helpful Tips to Make Small Talk With your Guests
To get good tips, you have to make conversations with your guests. While it's obviously not required that you become a master conversationalist, be sure to make small talk with these tips:
1. Greet guests with a smile and eye contact
As a bartender, you want to make guests feel at home when they walk into your establishment. Greeting guests with a smile and eye contact can cut the first turf and make customers feel more at ease.
2. Find a connection
Find common ground with customers who come in to help build rapport between you and them. It's not always easy to feel comfortable talking with strangers, but by asking questions, you'll be able to build a connection that inspires trust. By asking if it's their first time here or if they are from the neighborhood, you're already off to a good start.
As long as you are willing to put in a little effort, there are plenty of topics you can explore which will keep the conversation going.
3. Express genuine interest in your guests
One of the ways to express interest is by remembering their names and using their names when talking with them. By doing this, you are being more personable and building a stronger connection with them.
The following are some ways to show interest:
Ask questions about the customer's day and how their day is going
Compliment their outfit or something they are wearing
Ask if they have any food allergies or dietary restrictions
4. Avoid sensitive subjects
While it is important to converse with your customers, there are some topics that you should steer clear of altogether. These include sensitive subjects such as civil and political rights and religion. Such topics can lead to arguments and hurt feelings which can ruin your chances of getting tips.
5. Don't push it
A good server or bartender should be able to read the mood and body language of customers and shift gears depending on whether they want to talk or not. A customer might not want to talk to you, so don't try to pressure them into talking with you. Just let them be and talk with the people who are more interested in conversing.
To Round Things Up
Treat your customers like your best friends, and that's exactly how you will earn their trust and loyalty. In addition to that, ensure you go above and beyond to meet their needs. This way, you will be giving them an experience unlike any other; one that they will want to come back to again and again.