National Food Service Workers Day, observed on September 25th each year, provides a unique opportunity for restaurant and bar owners to express gratitude and appreciation for the dedicated food service workers who play an essential role in the industry. In this blog, we'll explore creative and meaningful ways that restaurant and bar owners can recognize and celebrate their hardworking staff on this special national holiday.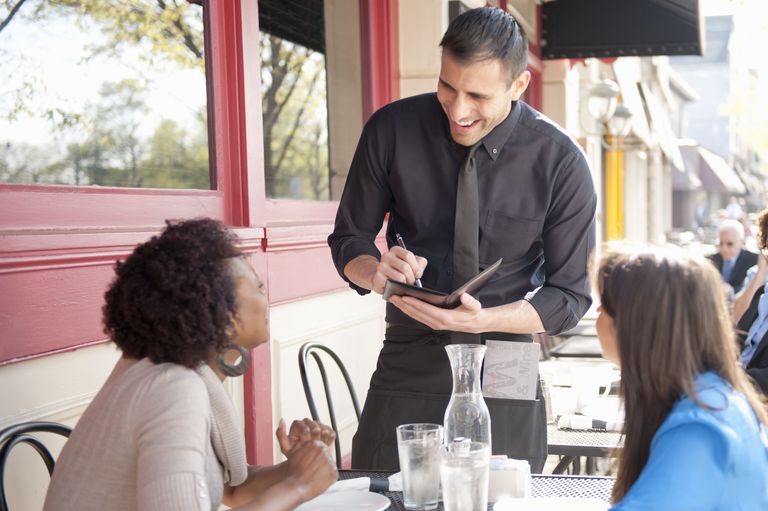 Provide Incentives and Bonuses
One of the most tangible ways to show appreciation is by offering incentives and bonuses to your food service workers. Consider giving performance-based bonuses, gift cards, or even a day off as a special thank-you gesture. These incentives not only acknowledge their hard work but also serve as motivation for continued excellence.
Host a Staff Appreciation Event
Organize a special staff appreciation event within your restaurant or bar. It could be a themed dinner, a cocktail party, or a fun game night. Not only does this celebrate National Food Service Workers Day, but it also fosters a sense of camaraderie among your team members.
Create a Wall of Fame
Designate a prominent wall or bulletin board in your establishment as a "Wall of Fame." Display photos and short bios of each food service worker with a personalized message of appreciation. This visual recognition will remind both staff and customers of the valued contributions of your team.
Offer Professional Development Opportunities
Invest in the growth and development of your food service workers. Provide opportunities for training, certifications, or workshops related to the industry. Show them that you're committed to their career advancement.
Recognize Employee of the Month
Institute an "Employee of the Month" program to regularly honor outstanding staff members. Showcase their achievements, such as exceptional service, teamwork, or going the extra mile, with a framed certificate, a reserved parking spot, or a special uniform badge.
Plan a Thank-You Dinner
Consider closing your restaurant or bar for a few hours on National Food Service Workers Day to host a special thank-you dinner just for your staff. A chef-prepared meal, heartfelt speeches, and small tokens of appreciation can make the event memorable.
Create a Recognition Program
Implement a recognition program that includes both peer-to-peer and management-to-staff recognition. Encourage employees to nominate their colleagues for exceptional contributions, and publicly recognize winners through announcements, social media posts, or newsletter features.
Encourage Customer Appreciation
Involve your customers in the celebration. Set up a "Thank You Wall" where patrons can leave notes of appreciation for their favorite servers or bartenders. Share these messages with your staff to boost morale.
Provide Flexibility and Work-Life Balance
Show your appreciation by prioritizing your employees' well-being. Offer flexible scheduling, paid time off, and a supportive work environment that promotes a healthy work-life balance.
Give Personalized Thank-You Gifts
Small, thoughtful gifts can go a long way in expressing your gratitude. Consider giving personalized items like engraved keychains, custom aprons, or branded merchandise that reminds your staff of their value.
Conclusion
National Food Service Workers Day is a perfect occasion for restaurant and bar owners to honor the hardworking individuals who contribute to the success of their establishments. By implementing these creative and meaningful ways to recognize and appreciate food service workers, you not only celebrate their dedication but also foster a positive and motivated team that will continue to provide exceptional service to your customers. Remember, a well-appreciated staff is a happy and motivated staff.