A bartender is someone who provides drinks and other beverages to customers in a bar, restaurant, nightclub, and other entertainment venues. They typically work behind the counter, mixing drinks, preparing cocktails, and serving food.
Bartenders mostly work part-time but bartending is a highly rewarding career that can offer you many opportunities and benefits. However, it can also be challenging and demanding, so it's important to be aware of the pros and cons of bartending before deciding whether or not to pursue it.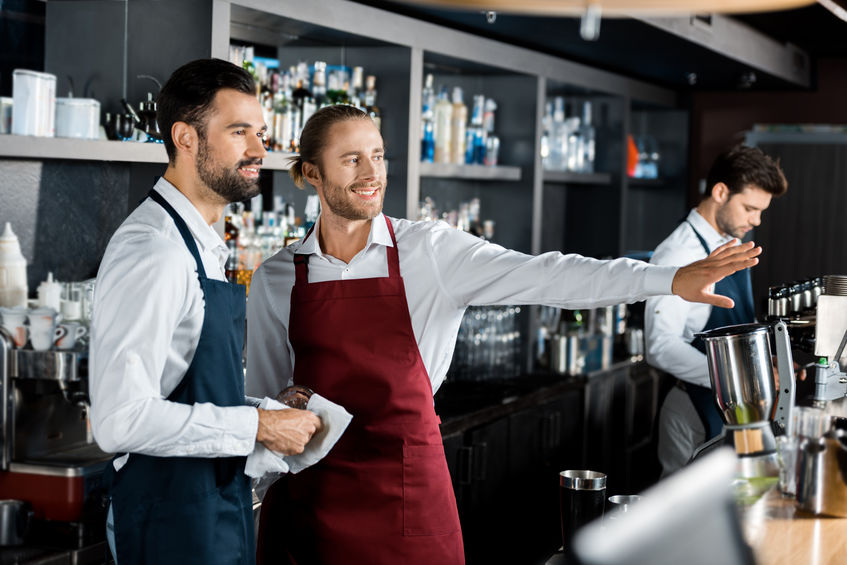 Here are the some of the pros and cons of being a bartender:
* Pros
You Get Tips
A large portion of a bartender's daily income can come from tips in nations like the United States, where the culture of tipping is well ingrained. A bar with a steady flow of customers will allow you to bring home enough money each day to cover your living costs.
Even if you don't make much money off of tips, bartending still pays higher than most other sector jobs.
Regular Pay
In the city, the bar opens every day so the bartender will receive daily pay that is deposited into his bank account. Additionally, bartenders may increase their wages through tips.
Working behind a bar is a field with a positive correlation: the more care and attention you pay to your customers, the more money you stand to make from them.
Night Shift
College students often struggle to find time during the day to work. That's another factor contributing to the profession's appeal. You can better balance your work and education because most bars and pubs don't open until late at night.
New Connections
Since you will be interacting with numerous people throughout your shifts, you will inevitably develop new connections. And if you work at high-end locations, you'll have the opportunity to network with influential people who may be able to help you advance in your chosen field.
* Cons
Tedious Work
Being a bartender requires a lot of mental and physical stamina. Bartenders keep standing all day, juggling many customers with competing demands, and constantly moving from one place to another.
Moreover, working on several tasks at a time without losing focus is an essential skill required to be a good bartender. So you should think long and hard about being a bartender before you really become one.
Unwelcome Trouble
Although it's wonderful to have the chance to connect and meet new people, you also face the danger of coming into contact with problematic clients. Because people who work in these venues are typically mistreated, and excessive drinkers may resort to violence.
You may have to prevent certain people from starting a fight even if you aren't the target or a participant in the disagreement. We recommend that it's best to call the police and let them handle it than to become involved.
Disturbed Sleep Schedule
It's common for bartenders to work overnight shifts and take all day off in the daytime. Typical bars stay open until 2 or 3 a.m., so you can expect the bartender to be working until at least then.
Conclusion
The job of a bartender is not easy. They have to keep their customers happy and serve their orders on time. At the same time, they also need to check for the ingredients as well as ensure that everything goes as per the recipe. But if you are up for it, this career can be quite exciting and also profitable too!
In case you think being a bartender sounds like fun, consider testing your skills with our platform's Bartending Test game! It'll test your speed and accuracy levels while keeping you entertained all through!