Hiring and retaining servers in the hospitality industry isn't easy. To help you get it right, we uncovered 10 tips that will guide you to success. Read this blog post to learn the secrets!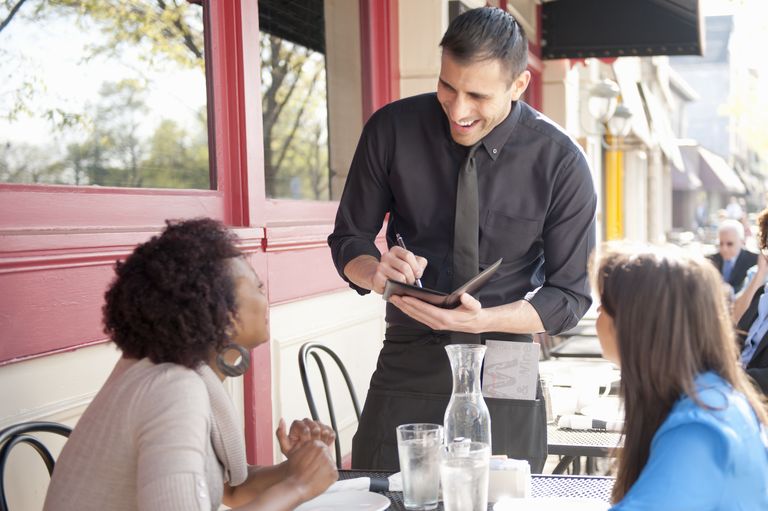 Why is staff turnover high in hospitality?
High staff turnover is one of the most significant issues for managers in the hospitality industry. Several factors contribute to this, but it mostly comes down to:
Hiring seasonal or part-time servers
Unclear expectations
Little to no opportunities for growth
Toxic workplace
No employee recognition
Tips for hiring and retaining servers for your hospitality business
Hiring servers for your hospitality business can be a challenge. Here are some tips to help you find the perfect fit and keep them on the team:
1. Prioritize where you source applicants
Whether through word of mouth or some other source, you'll want to start your recruitment funnel off on the right foot by prioritizing where you recruit candidates.
2. Write a very detailed job description
Writing a server job description isn't just about describing the tasks that your server will be doing. In addition to listing their duties and responsibilities, also include skills required, remuneration, and top qualities that you want in a server.
This ensures you get the right person with the right abilities and traits, making it much easier to retain them.
3. Run background checks
Background checks should cover criminal history, reference checks, education, and employment records. A thorough pre-employment screening ensures there are no unscrupulous pasts that could impact their performance at your business.
4. Consider their character and attitude
When it comes to servers, there will be a lot of people vying for the position. Get a good sense of your interviewees' character before you make an informed decision about hiring them.
Otherwise, this can lead to trouble down the road, such as skipped shifts, poor work ethic, and poor performance.
Staff with better character are more likely to perform well and less likely to immediately abandon their position when a higher-paying job is offered.
5. Offer applicants a job trial
While there are specific questions that you should ask an applicant, it can be difficult to know what they can do until they perform in front of customers and colleagues.
Offer a paid trial. This could be something as simple as having the candidate work as a server for some hours to see how they get along with your clientele.
6. Positive onboarding experience
A warm welcome and access to training from the moment an employee starts work is one of the main factors that lead to higher satisfaction and retention within an organization.
7. Highlight opportunities for growth
Be willing to invest a little of your time and money into development training courses to help servers gain skills necessary for growth. By offering growth opportunities, you keep your employees committed to the company.
8. Create space to communicate and share ideas
Employees love it when businesses recognize that they have something valuable to offer.
A culture of open communication can promote collaboration and innovation within your business. It shows their input is appreciated.
9. Employee recognition
When you make employee recognition a priority, you create an environment where employees feel valued and inspired. This type of culture ensures your staff is happier and more committed.
10. Offer incentives and benefits
For the best results from your staff, it's worth taking the time and effort to show your appreciation by recognizing them verbally and offering them some more tangible benefits.
Remember these 10 tips to ensure your restaurant or bar keeps the best workers and your bottom line will thank you!