Course Description
---
Pennsylvania RAMP Server/Seller Training Just $7.95
This website and online training program were not created by the Pennsylvania Liquor Control Board (PLCB), however, this course has the approval of the PLCB as a valid curriculum for the Responsible Alcohol Management Program (RAMP), server/seller training and is provided by LIQUORexam.com.
Please be advised, if you are currently employed at a PA liquor licensed establishment, you will need to enter the license identification number (LID), during registration. The LID number can be found on the establishment's liquor license. By providing this important number, your establishment will receive credit for your participation!
This PLCB-approved course is just $7.95. Get the training that you need with 100% online training.

As of 12/17/2018, this program is an APPROVED RAMP training provider by the Pennsylvania Liquor Control Board (PLCB). CLICK HERE TO SEE OUR APPROVAL
WATCH THIS VIDEO TO LEARN ABOUT THE PENNSYLVANIA RAMP SERVER/SELLER TRAINING
ABOUT THIS COURSE
This self-paced online course is 2 hours in length
The fee for this course is just $7.95
90-day course access
Full audio narration
The LIQUORexam.com Responsible Beverage Service (RBS) training program will teach you how to serve alcohol responsibly, handle difficult situations, recognize signs of possible drug and alcohol interactions, check for proper ID, and understand the effects of alcohol and the human body.
This training program is specifically designed for those who own, manage and work in establishments serving/selling alcohol. Responsible alcohol service education is extremely important for all those working in this industry.
COURSE FEATURES
This course and website are developed to work on any smart phone, tablet, laptop or desktop computer. This training is a self-paced online course and the site tracks your progress so you are able to log-off and resume training where you left off.
Lessons in this course include:
Getting Started
Pennsylvania RAMP Server/Seller Training
Alcohol and the Human Body
Identification
Test Your Knowledge Pennsylvania RAMP
CERTIFICATE OF COMPLETION
Final exam: 30 questions
Passing Score: 80% or better
Certificate valid period: 2 years
Certificate type: Downloadable PDF document (available to save, print or email).
STATE LIQUOR AUTHORITY
Pennsylvania Liquor Control Board
990 Briarsdale Road
Harrisburg, Pennsylvania 17109-5905
Phone: 1-866-275-8237
Fax: 717-558-2718
Website: www.lcb.pa.gov

б═
Keywords: Pennsylvania alcohol server training. Pennsylvania RAMP certification. Pennsylvania alcohol certification, Pennsylvania alcohol server training, Pennsylvania liquor training. Pennsylvania alcohol server training. Pennsylvania RBS alcohol seller training. Mandatory Pennsylvania Liquor Training. Alcohol Certification. Pennsylvania Liquor Certification. Online Liquor Training. Pennsylvania Alcohol Card, Pennsylvanie RAMP training
State
---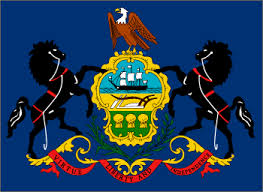 Certificate Validity
---
24 months
There is an error while loading course page. Check the message below