Course Description
---
$7.95 South Dakota Alcohol Server/Seller Certification

LIQUORexam.com is a comprehensive Alcohol Server and Seller Training program designed to provide the tools necessary for you to be able to sell and/or serve alcohol responsibly, legally and safely in the State of South Dakota.
This program has been developed by industry professionals encompassing all aspects of alcohol service. Whether you serve and/or sell alcohol at a restaurant, bar, nightclub, convention center, grocery store, convenience store, sporting stadium or live music arena, this training is right for you.
The LIQUORexam.com online training program is a self paced learning module that can be administered at any time. This program is easy to follow and was designed to help you learn what it takes to become a responsible alcohol server and/or seller. Upon completion of the learning module, you will be provided a multiple choice test and you must receive a passing score to receive your certification. Once you pass the test, you will be able to print your certification card directly from your account.
ABOUT THIS COURSE
This self-paced online training is 2 hours in length
The fee for this course is just $7.95
Printable Certificate upon Successful Completion
90-day Course Access

Bulk Purchases for Owner/Manager accounts $5.95 (min 5 user credits) CLICK HERE TO REGISTER YOUR OWNER/MANAGER ACCOUNT
The LIQUORexam.com Responsible Beverage Service (RBS) training program will teach you how to serve alcohol responsibly, handle difficult situations, detect and deal with drug use or sales, check for proper ID, and understand the effects of alcohol and the human body.
This training program is specifically designed for those who own, manage and work in establishments serving/selling alcohol. Responsible alcohol service education is extremely important for all those working in this industry.
COURSE FEATURES
This course and website are developed to work on any smart phone, tablet, laptop or desktop. This training is a self-paced online course and the site tracks your progress so you are able to log-off and resume training where you left off.
Lessons in this course include:
Liability, Responsibility and the Liquor Authority
Alcohol and the Human Body
Identification
Dealing with Difficult Situations
Other Important Topics
CERTIFICATION OF COMPLETION
Final exam: 40 questions
Passing Score: 70% or better
Certification valid period: 3 years
Certification type: Downloadable PDF document (available to save, print or email)
STATE LIQUOR AUTHORITY
South Dakota Department of Revenue
445 East Capitol Ave
Pierre, SD 57501-3185
Phone: (605) 773-3311
South Dakota Department of Revenue

Keywords: South Dakota alcohol server Training. South Dakota alcohol certification, South Dakota Alcohol Server Training, South Dakota Liquor Training. South Dakota Alcohol Server Training. South Dakota RBS Alcohol Seller Training. Mandatory South Dakota Liquor Training. Alcohol Certification. South Dakota Liquor Certification. Online South Dakota Liquor Training. South Dakota Alcohol Card.
State
---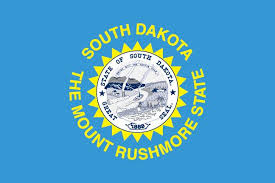 Certificate Validity
---
36 months
There is an error while loading course page. Check the message below