Course Description
---
$7.95 Delaware Alcohol Server/Seller Training

DO NOT REGISTER FOR THIS TRAINING!! THIS COURSE IS AVAILABLE FOR REVIEW BY THE DELAWARE LIQUOR AUTHORITY ONLY AND IS NOT APPROVED!!!!
Bonus for 2018!! NOW GET FREE FOOD HANDLERS CERTIFICATION TRAINING AND FREE CPR CERTIFICATION TRAINING WITH ANY ALCOHOL SERVER/SELLER TRAINING COURSE PURCHASED. *You will receive an email containing a link and instructions for claiming your free courses once you register and purchase this training.
Delaware law requires that anyone who serves, sells or handles alcohol must be trained in the State of Delaware. This Responsible Server Training Program was developed following the guidelines of the Division of Alcohol and Tobacco Enforcement and is intended to educate servers on how to serve and sell alcoholic beverages in a responsible manner that is consistent with the rules of the OABC Commissioner and the laws of the State of Delaware.
Server Training Cards must be obtained within 30-days of the date of hire at any licensed establishment. The owner of the licensed establishment could receive a violation if any employee fails to successfully complete server training and obtain their Server Training Card or to recertify prior to the expiration of their current server training card.
Server Training Cards are valid for a period of 4 years and there may be no gaps between certification dates. Additionally, you must complete an approved training in its entirety to obtain a new card as there are no renewals for the Server Training.
Commissioner Rules state that you must carry your Server Training Card on your immediate possession anytime you are involved in the sale and/or service of alcoholic beverages.
It is important to note that no person may make false statements or misrepresent any facts to obtain a Server Training Card.
The LIQUORexam.com online training program is a self paced learning module that can be administered at any time. This program is easy to follow and was designed to help you learn what it takes to become a responsible alcohol server and/or seller. Upon completion of the learning module, you will be provided a multiple choice test. You must receive a passing score to receive your certification. Once you pass the test, you will be able to print your certification card directly from your account.
- This course and website are fully functional on any smart phone, tablet or computer -
This self-paced online training is 2 hours in length
The fee for this course is just $7.95
90-day Course Access
Printable Certificate upon Successful Completion
FULL COURSE NARRATION

Bulk Purchases for Owner/Manager accounts $5.95 (min 5 user credits) CLICK HERE TO REGISTER YOUR OWNER/MANAGER ACCOUNT
COURSE FEATURES
This course and website are developed to work on any smartphone, tablet, laptop or desktop. This training is a self-paced online course and the site tracks your progress so you are able to log-off and resume training where you left off.
Lessons in this course include:
Delaware Alcohol Server/Seller Course Introduction
Alcoholic Beverage Control Laws & Commissioner Rules
Identification
Alcohol and the Human Body
Difficult Situations and Intervention Techniques
CERTIFICATION OF COMPLETION
Final exam: 40 questions
Passing score: 70% or better
Certification valid period: 4 years
Certification type: Downloadable PDF document (available to save, print or email)
STATE LIQUOR AUTHORITY
The Division of Alcohol and Tobacco Enforcement
Office: (302) 741-2721
Server Training: (302) 577-5208
Website: http://date.delaware.gov/

State
---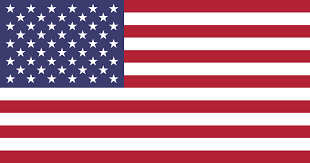 Certificate Validity
---
48 months
There is an error while loading course page. Check the message below